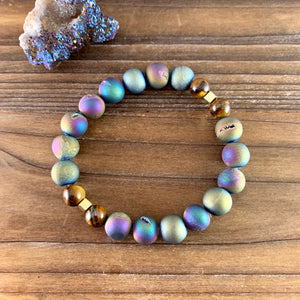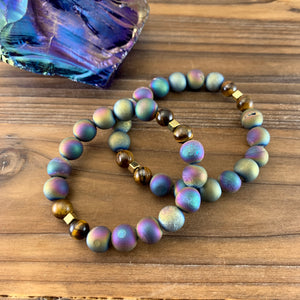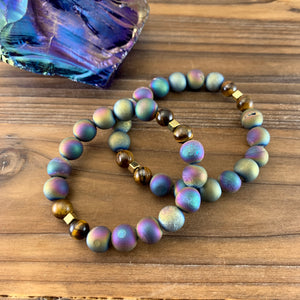 ARCOIRIS
Grounding | Prosperity | Calmness
Meaning rainbow, Arcoiris dances with all the colors of the rainbow. With its remarkable colors also comes a subtle feeling of comfort and support, thanks to its smooth texture and exact weight.   
Stones: Agate Druze, Tiger Eye, and Hematite
Bead size: 6mm to 10mm
If the item is not available in your desired size, add item to cart and leave us a note during checkout for a resizing request.