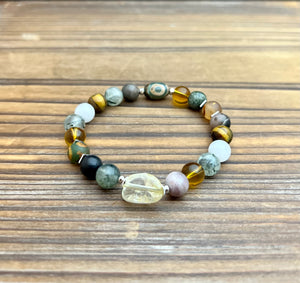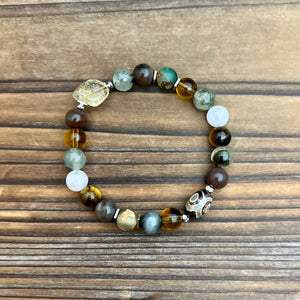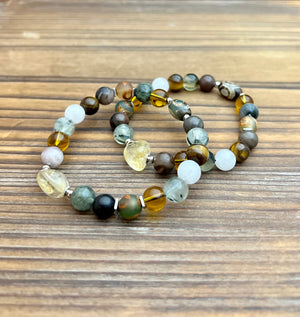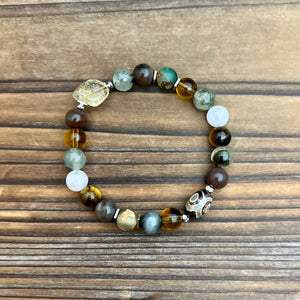 HIRAYA MANAWARI
Hiraya Manawari - Philippine Tagalog phrase meaning the fruit of one's dreams, wishes, and aspirations. 
RESILIENCE  |  ABUNDANCE  |  INTUITION  |  DREAMING  |  TRANSFORMATION
Stones: Citrine, Petrified Wood, Prehnite, Amber Quartz, White Quartz,                              Tibetan Dzi Agate, Tiger Eye
Bead Size: 4mm - 8mm
If the bracelet is not available in your desired size, add item to cart and leave us a note during checkout for a resizing request. 
Your purchase will come with a cloth Castein bag and a card containing the details of the bracelet.