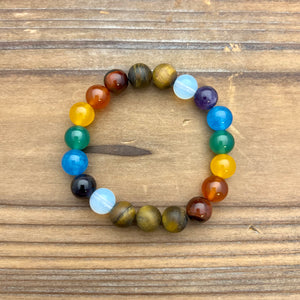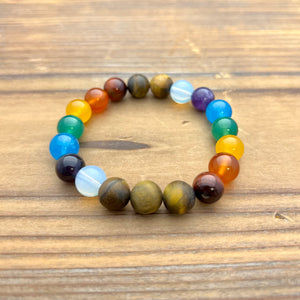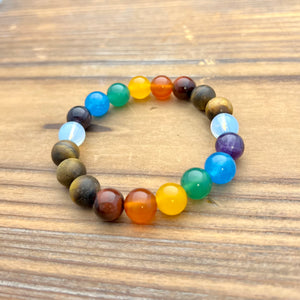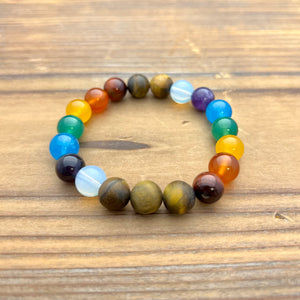 LIBEROSIS
Liberosis - The deep desire to hold life loosely; to stop glancing behind you every few steps. Instead, feeling life freely life freely in the hands of trust.
Balance | Prosperity | Peace | Wisdom
Stones: Tiger Eye, Ox Eye, Carnelian, Yellow Jade, Green Jade, Apatite, Amethyst, Moonstone
Bead Size: 10mm
If the bracelet is not available in your desired size, add the bracelet to your cart and leave us a note during checkout for a resizing request. 
Your purchase will come with a cloth jewelry bag and a card containing the details of the bracelet.