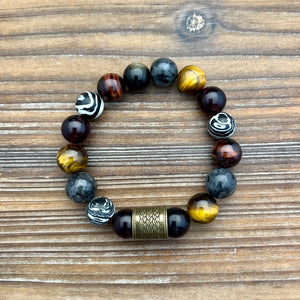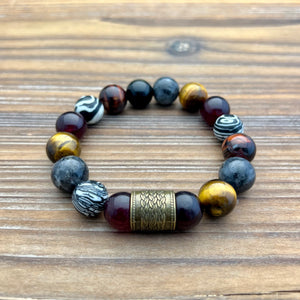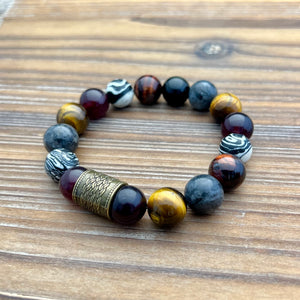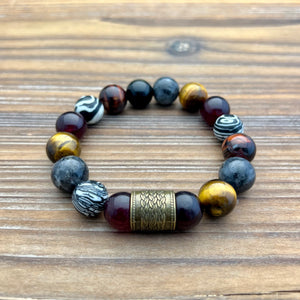 THESEUS
Theseus - Hero of ancient Greek mythology, known for slaying the minotaur beast.
 "For a person to conquer themself is the first and noblest of all victories." ~ Plato
Health | Healing | Protection | Intensity | Self-Growth
Stones: Tiger Eye, Garnet, Zebra Stone, Ox Eye, Labradorite, Obsidian
Bead Size: 12mm
If the bracelet is not available in your desired size, add the bracelet to your cart and leave us a note during checkout for a resizing request. 
Your purchase will come with a cloth jewelry bag and a card containing the details of the bracelet.